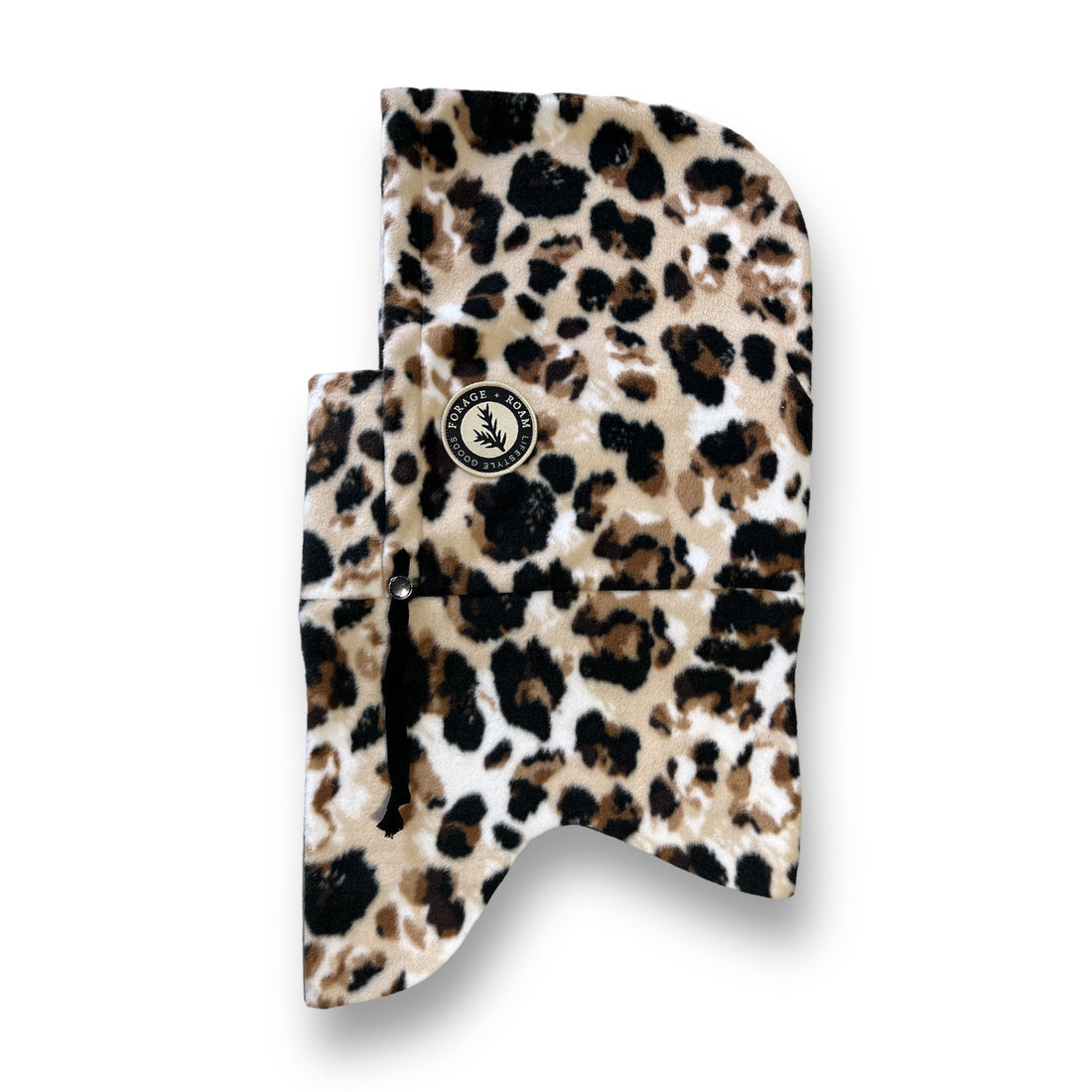 Wild Cat | Helmet Friendly
When your gear checks more than one box, you know you've met your match.  Meet The MultiHood, by Forage + Roam.  A hand crafted, solution driven accessory to complement and enhance your time outdoors.  Wear it in any combination of a hood, neck or face gaiter,  or balaclava.
The Helmet Friendly fit is large and relaxed, ideal for those with larger heads, lots of hair, big beards, or a need to go OVER larger style helmets.  Check out the fit guide for tips on how to dial in the perfect fit.
Woven label and 100% synthetic drawcord thoughtfully sourced from other US based small businesses and artisans.  Machine washable.  Visit care instructions here.
Handmade one by one in our Minnesota based studios.
A lifelong Alaskan, turned Minnesotan
a wifey and mama to 2, and the creative force behind Forage+Roam.
My resume is stacked with snowboarding, coffee, high-end outdoor retail, professional guiding, bush aviation (everything but flying!), a childhood in commecial fishing, marketing, branding and building my anchor brand, The Granite Collective for 15+ years.
I'm a maker by default and a designer by my own will and come from a family of hard working creatives, innovators and makers.
Forage + Roam is an evolution and finding of place since leaving the mountains behind; context of a process we have all faced in some form or another.
I'm here to encourage you to make the time to get out, slow down, and meet up with that version of you that no one could keep up with.
~Bri
Follow me on Instragram