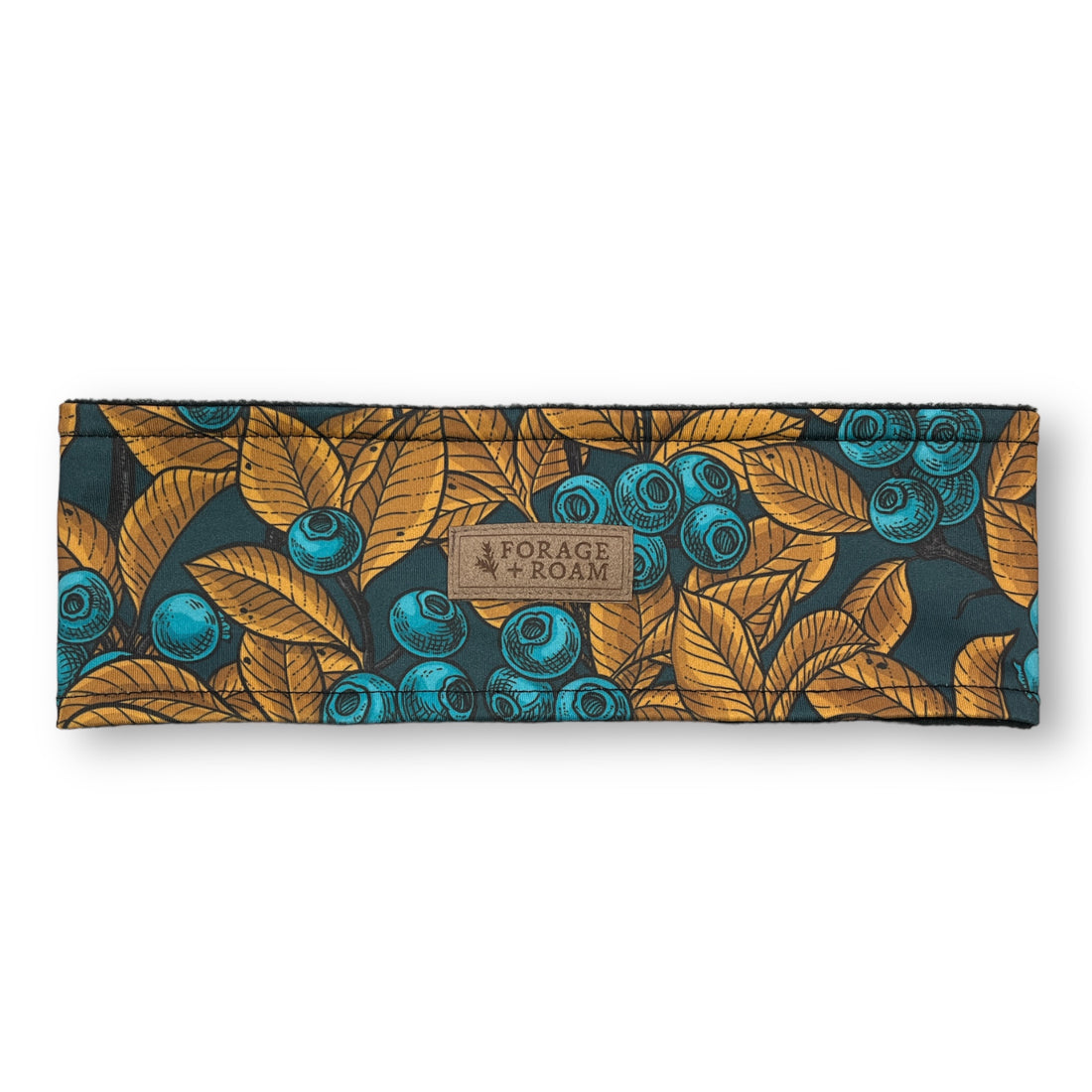 Wild Blueberry Northland Headband
You've never experienced a headband like this one.  Designed and built for messy buns, tent hair, relaxing cabin mornings, a companion under your winter sport helmet, and hard charging mile crushers whether you're in trail shoes, snowshoes, nordic skis, or in the backcountry.  A solid companion to the MultiHood.
Handcrafted in the USA with premium materials. 
*Just* tall enough to provide full forehead coverage and added warmth further up your head than standard winter headbands.
4 way stretch, UV protecting Sport Lycra exterior
Low profile micro plush velour fleece interior
Elastic Reinforced hems for a stay put fit
Plant based vegan branding
One size fits most
Machine wash cold, in a garment bag.  Gentle detergent.  Lay flat to dry.
So so so soft!
Beautifully made, so soft and luxurious, but a little snug for my head so I'm giving it to a friend w a slightly smaller noggin. 😊 she'll love it!
Perfect!
I love the design and fit! Cant wait to use it over the summer for those brisk windy days and then with my hood in the winter!
So comfortable!
Not too tight,not too loose. Soft, comfy, stays in place and perfect width. Love it and the blueberry pattern too!! I would definitely buy another headband like this! Perfect! Thank you ❤
Wild Blueberry Northland Headband
Adore It!
I love my blueberry headband and would definitely buy more headbands like this in the future. It is well made and has just the right warmth- not too hot and not too light.
A lifelong Alaskan, turned Minnesotan
a wifey and mama to 2, and the creative force behind Forage+Roam.
My resume is stacked with snowboarding, coffee, high-end outdoor retail, professional guiding, bush aviation (everything but flying!), a childhood in commecial fishing, marketing, branding and building my anchor brand, The Granite Collective for 15+ years.
I'm a maker by default and a designer by my own will and come from a family of hard working creatives, innovators and makers.
Forage + Roam is an evolution and finding of place since leaving the mountains behind; context of a process we have all faced in some form or another.
I'm here to encourage you to make the time to get out, slow down, and meet up with that version of you that no one could keep up with.
~Bri
Follow me on Instragram