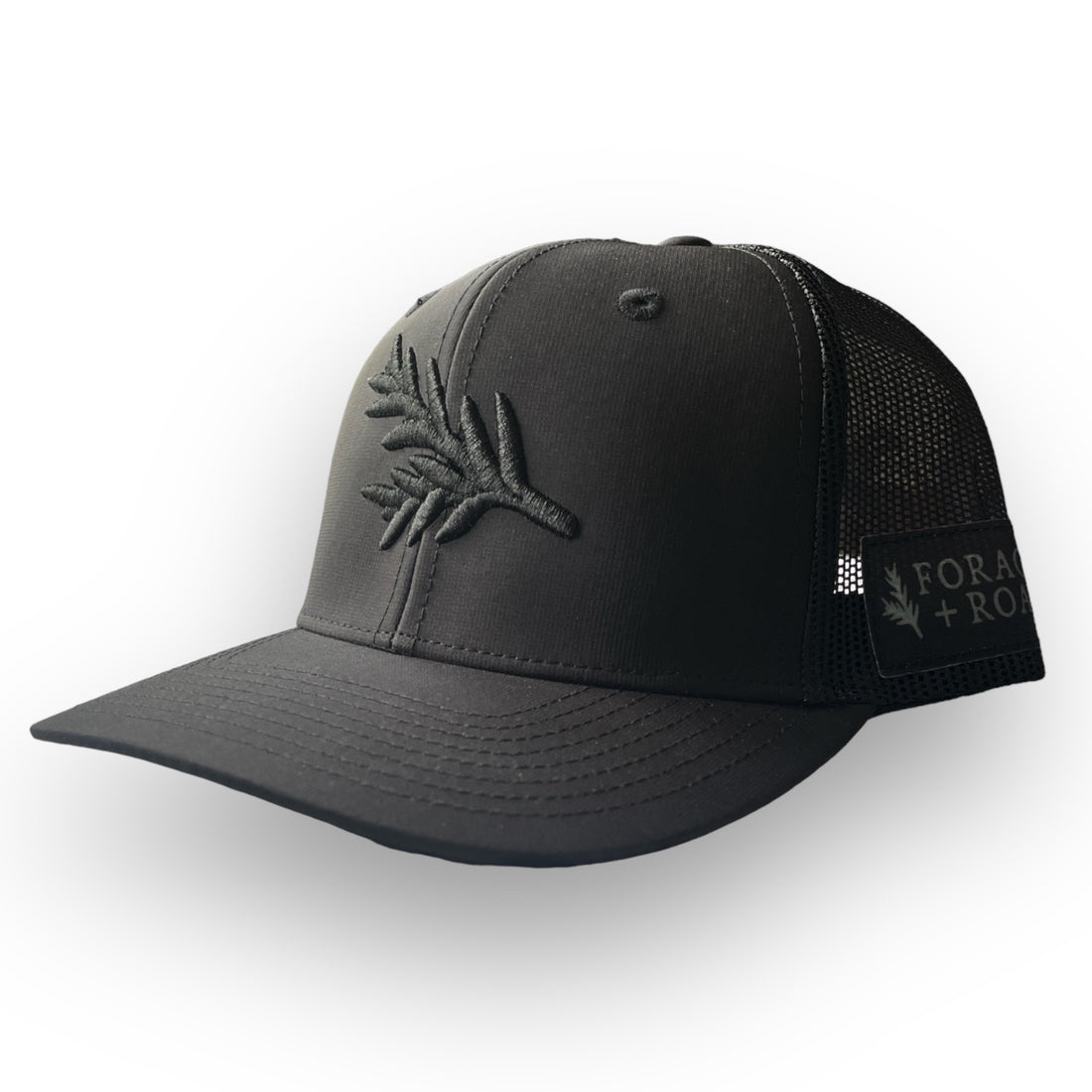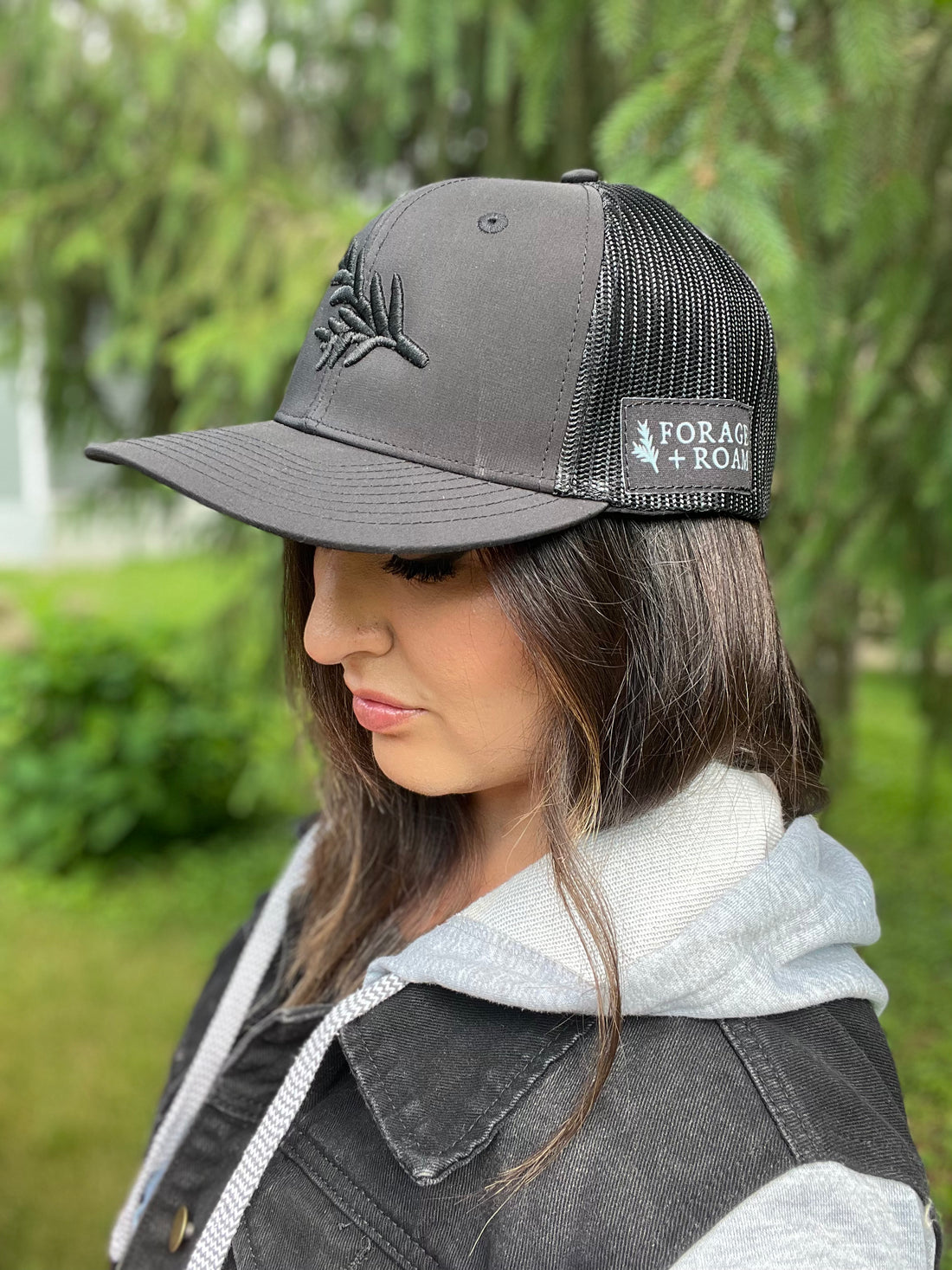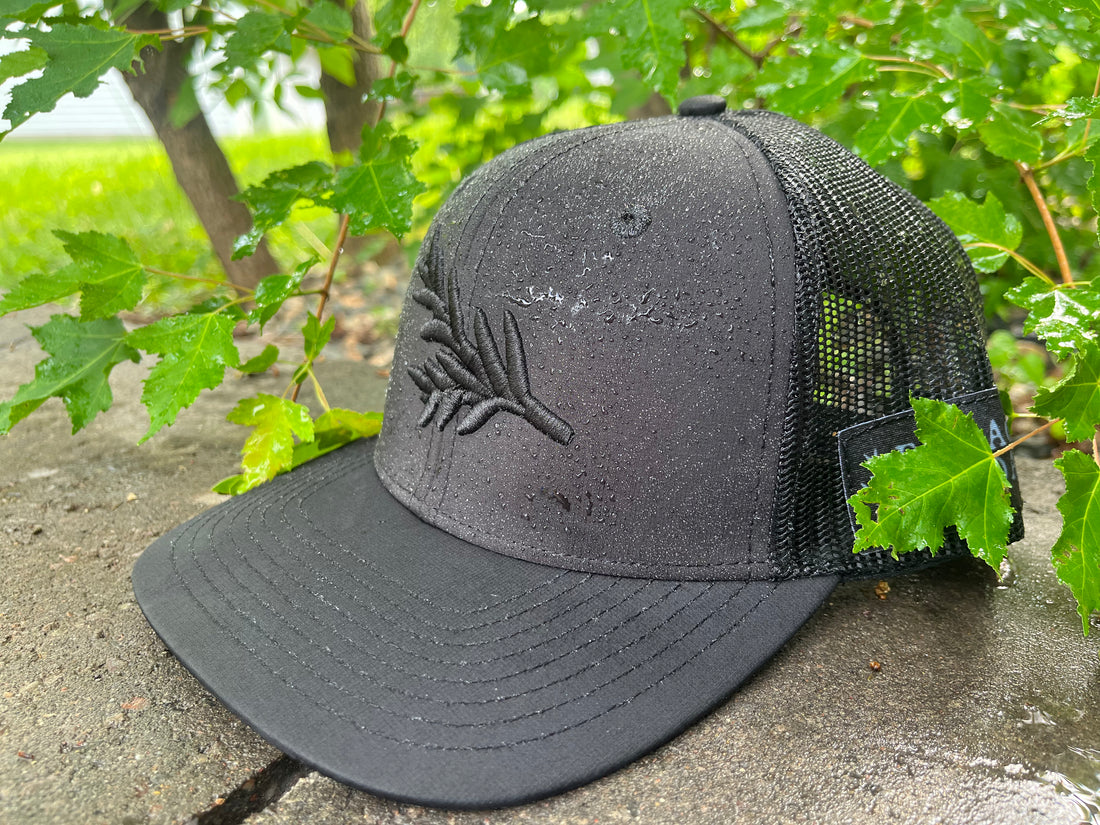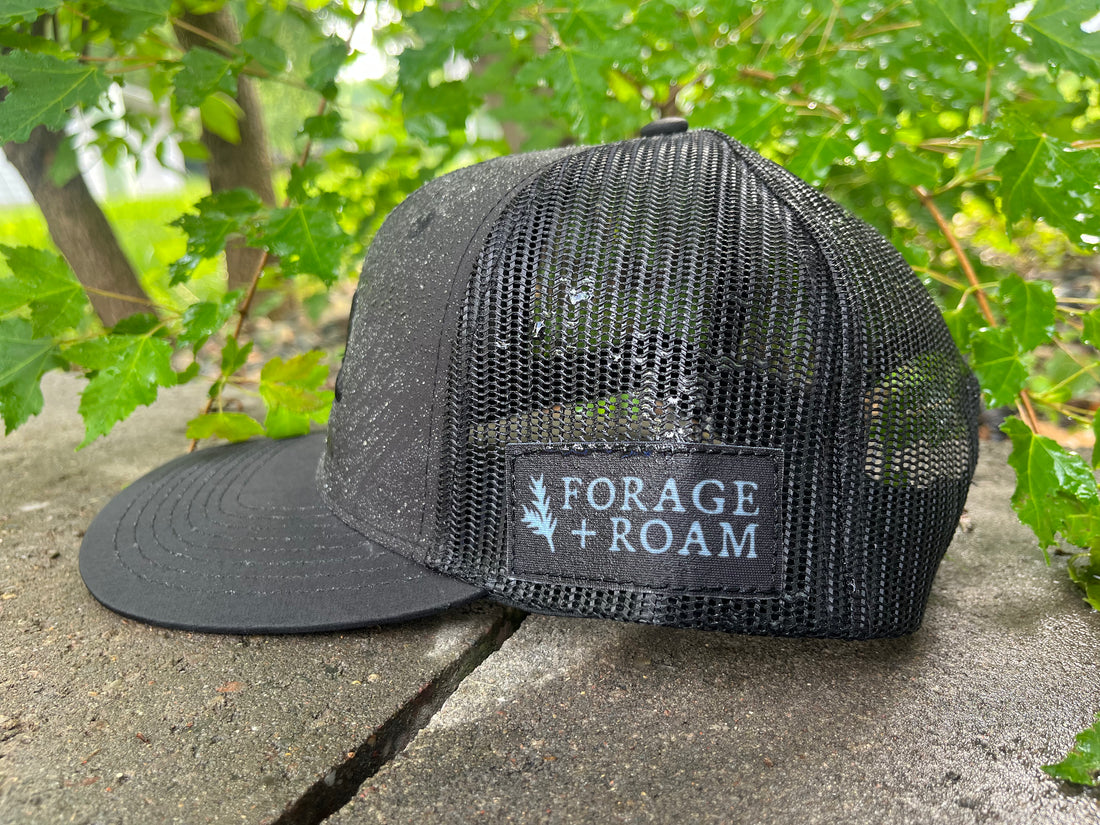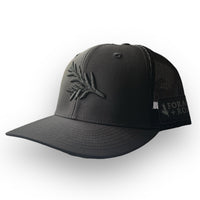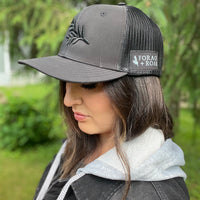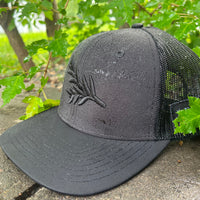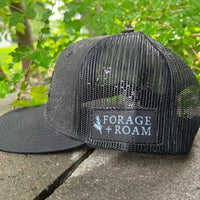 Solstice Technical Snapback | Blacked Out
A medium profile snapback packed to the literal brim with features. 
Features like an extremely durable, dust proof, water repellent and UV protectant front panel and a sweat absorbing, ultra comfort sweatband on the interior.  This specialized material is engineered to withstand years of use and abuse.
Custom branded puff embroidery of our iconic spruce tip, guaranteed you have never had a snapback this adventure ready.
One size fits most.  Adjustable snapback closure.
Acrylic mesh back.
Identical fit profile to a Richardson 112.
A lifelong Alaskan, turned Minnesotan
a wifey and mama to 2, and the creative force behind Forage+Roam.
My resume is stacked with snowboarding, coffee, high-end outdoor retail, professional guiding, bush aviation (everything but flying!), a childhood in commecial fishing, marketing, branding and building my anchor brand, The Granite Collective for 15+ years.
I'm a maker by default and a designer by my own will and come from a family of hard working creatives, innovators and makers.
Forage + Roam is an evolution and finding of place since leaving the mountains behind; context of a process we have all faced in some form or another.
I'm here to encourage you to make the time to get out, slow down, and meet up with that version of you that no one could keep up with.
~Bri
Follow me on Instragram